Session 1 Indoor Monday volleyball: Registration open!
Can you feel it? That cool, crispy freshness that means fall has arrived in Ohio and everything just feels right.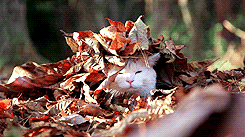 If you don't take a picture at Szalay's with some seasonal gourds, do you even exist?
Well, as seasons change, so do the activities here at Summit Sports and Social, and we are happy to announce that indoor volleyball sign-ups are LIVE.
So here are the hard-hitting facts for all leagues, we will dive deeper into the nitty-gritty here shortly.
League: Indoor Volleyball
Location: Goodyear Gym at The East End
Dates: 10/21-12/9
Cost: $360 per team
Format: Co-Ed 6s (2 female minimum)
Ok, so buckle up, below will be the start times and league format for Session 1.
Skill level: Recreational
Match Time: 6:00pm
Is this the league for you: League is for new and inexperienced players looking to learn more about the sport, have fun, make friends, and hopefully achieve a bump, set, and spike by the end of the season.
Skill Level: B 
Match Time: 6:50pm
Is this the league for you: League is designed for somewhat experienced players who can pass, overhand serve, and understand basic mechanics of the game. If you played high-level high school or club Vball, this isn't your league.
Skill Level: BB
Match Time: 7:40pm
Is this the league for you: Teams in this league can competently do all major skills, understand directional passing, rotations, and blocking. This league is designed for teams who do not use a back-row setter or frankly had no idea that a back-row setter is even a thing.
Skill Level A:
Match Time: 8:30pm
Is this the league for you: This league is reserved for teams with a high level of skill and understanding. 6-2 and 5-1 offenses will be the standard and if you don't know what that means, this league isn't the one for you. If you are looking for the highest level of skill and competition, this is THE LEAGUE BAYBAY
Moral of the story, 4 leagues, all on Monday night, with 4 different skill levels. Will it be crazy? Yes. Will there be blood? No, because you will put yourself in the correct league and everyone will have an amazing time and make amazing friends.
Wait, I want to play, but I don't have a team ready…
That's ok – we're offering a free agent option this session as well. We cannot promise that you'll be placed on a squad, but we have a great track record. Input basic contact info as well as your desired skill level and we'll do our best to find you some fun and friends every Monday evening!
Ready to sign up?
CLICK HERE and register with one of these spicy forms and let's get it popping!
-Andrew & Logan